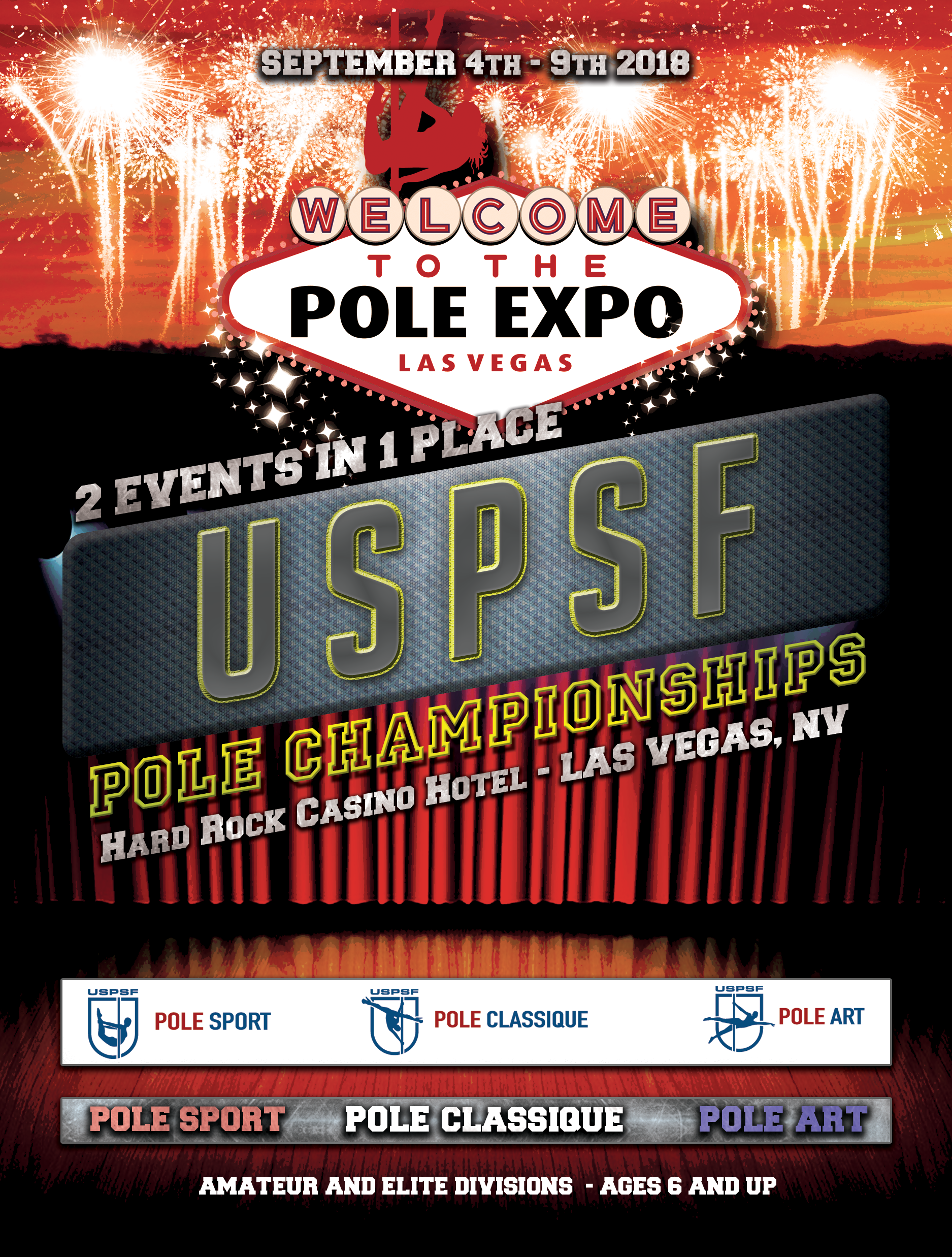 USPSF – US Pole Art America 2018
September 5, 2018 to September 5, 2018
Pole Art America was created to promote creativity and innovation in the pole community. We hope to attract international athletes from around the world to come share their talents and skills with the World. With this competition we encourage athletes to show their artistic and creative abilities in additional to their athleticism along with sportsmanship.
Venue
UNLV Bookstore, Paradise, NV, USA
---
Qualification procedure
The USPSF and Pole Sports & Arts World Federation (POSA) scoring system is broken down into two parts: Artistic Section & Technical/Execution Section. Athletes will be judged in both sections during their routine therefore the athlete who shows the highest level of artistry and execution will be awarded the most points as a final score. The final score is a combination of the artistic section, and the technical / execution section. In addition to those two sections athletes will also be scored on appreciated elements and originality. It is important that an athlete incorporates all sections into their routine to be awarded the most points. This scoring system not only encourages and promotes a balance of a highly artistic and a technically sound athlete. The top three elite athletes in each division will move on to the POSA – Pole Art World Championships 2019. All athletes must register before May 31st at Midnight EST.
Semi – Professional Divisions:
Women's International
Men's International
Juniors International
Professional Division:
Junior International
Doubles International
Master's International
Men's International
Women's International
Qualified athletes