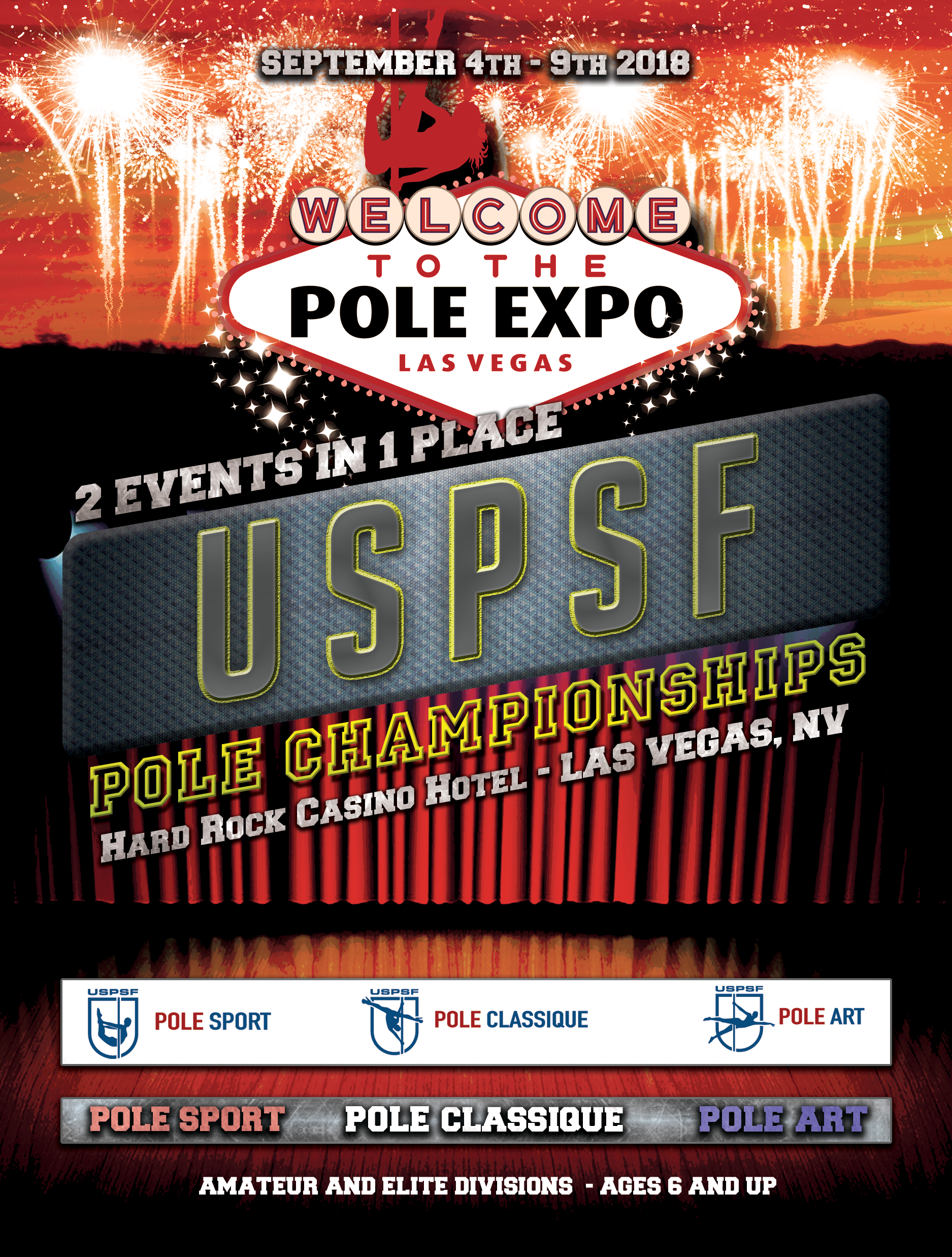 USPSF – US Pole Sport Championships 2018
September 5, 2018 to September 5, 2018
The USA's top athletes will take part in this groundbreaking event to see who will be crowned the US Pole Sports Federation Champions of 2018 and win a place at the POSA – Pole Sports World Championships 2018. The top three athletes from each category go on to represent the USA against 30+ countries at the World Championships.
Venue
UNLV Hamm Hall
---
Qualification procedure
Registration for the US Nationals and International Open (Countries that do not have federations established) can apply until the deadline on May 31st, 2018 at Midnight EST.
Athletes that do not have a federation or affiliations with the Pole Sports and Arts World Federation (POSA) can qualify through the USPSF Championships. Athletes coming from other countries who want to qualify for Worlds have the option to apply for the Open Competitive International Division; as the champion of each category in this division you will qualify for a position at the Pole Sports World Championships 2018 being hosted in Florida, USA.
Elite Competitive Divisions:
Senior Women
Senior Men
Senior Doubles
Masters 40+
Masters 50+
Junior B
Junior Doubles
Junior A
Parapole
Qualified athletes